Almost My Floor 2 is a dark detective story that lets you experience the nightmares creeping deeper into your mind. Countless floors form a sinister maze, and monsters within wait for their prey. Almost My Floor 2, a dark comic-style adventure game
Almost My Floor 2 – game description
Almost My Floor is a game developed by the independent studio Potata Company. The story of house # 9 should have been the end of the mysterious events in the city. However, even darker times lie ahead. Newspapers are full of missing people and citizens fear insecurity. You had a good time watching horror movies one day, only to experience the same the next. Conquer your fears or give in to your madness – there's no other choice.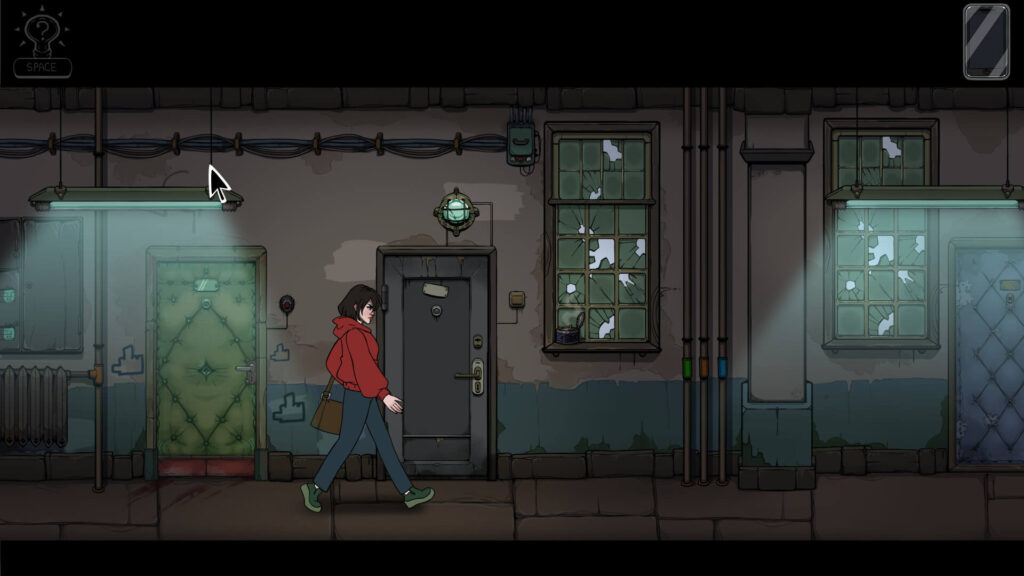 Almost My Floor is crime fiction in the Point-and-Click genre. Balancing on the brink of fiction and reality, you must solve the mysteries of the dark city. And hurry up while your common sense holds up! You will find many secrets, riddles and puzzles here. Overcome every challenge and save yourself, your loved ones and the whole city.
Almost My Floor 2 Characters
The game has three main characters, each with their own story and worldview. Different points of view allow you to see the whole picture and experience the story to the fullest. Only by joining forces will the heroes be able to escape.
Masha is a simple girl from a small town who came to look for a better life in the big city. He must solve the mysteries that go on in this city. And maybe she will find out what happened to her relatives.
Adam Trust is a private investigator and has recently become famous for solving the Dr Freudgele case. Adam thought that he had solved every mystery of house 9 and put the criminal in jail. However, the reality is not that simple. The main issue of his career is yet to come.
Chloe Freudgele is the daughter of a brilliant psychiatrist and scientist. She is intelligent for more than her years. Chloe works to clear her father's name and begins her investigation into the case.
Almost My Floor 2 Key features of the game: 
Various storylines.
Unexpected story endings that depend on your choices during the game.
Lots of addictive puzzles and brain teasers to test your wits.
Action-horror elements. Be cautious! In this horrible world, death comes too easily.
Colourful comic style.
Hardware requirements of Almost My Floor 2
Minimum requirements of Almost My Floor 2
Windows 7
Processor: Intel Core 2 Duo E5200
Memory: 4 GB RAM
Graphics: GeForce 9800GTX + (1GB)
Additional Notes: 1080p, 16: 9 recommended
Recommended system requirements
Operating system: Windows 7
Processor: Intel Core i5
Memory: 8 GB RAM
Graphics: GeForce GTX 760M
Additional Notes: 1080p, 16: 9 recommended
Almost My Floor 2 release date
Almost My Floor 2 is expected to premiere on PC in 2023. Visited our site BGN for more news and guides on various games.