A new simulated universe event known as Planar Infinity will be introduced in the second half of Honkai Star Rail version 1.4. Players who participate in this event will be eligible to get free Stellar Jade, Relic Upgrade Materials, and other items. This guide will lead you through the finest teams and strategies for competing in the Planar Infinity event that is hosted by Honkai Star Rail.
Timetable for Honkai Star Rail Planar Infinity
The Planar Infinity event has a set time. A new aircraft will be opened every day until October 31, 2023, until all five are available. You need to finish World 5 of the Simulated Universe before you can start the event proper.
Level 1 (Curio for Infinite Expansion)
Level 2 (Nurture for Infinite Growth)
Level 3 (Fragment of Infinite Expansion)
Plane 4 (Lure of Infinite Expansion)
Plane 5 (Upgrade for Infinite Expansion)
Every plane has its own style. For instance, the first plane (Infinite Expansion Curio) gives you more and more strange things as you run.
The best way to get test points in Planar Infinity
The event is all about Test Points, and you'll need to earn a lot of them to get all the free Stellar Jades and other prizes it has to give. You can get trial points by beating enemies in the final trials, which are just the boss fights for each plane over and over again. You only have a certain number of rounds to beat the enemies. If you can beat all of them while there are still rounds left, you'll get more trial points.
You must get 55,000 Trial Points in each final Trial in order to get all of the event's prizes. To do this, you need a whole group of characters at level 80 with strong treasures and better tracks. If all you want are the Stellar Jades, you don't have to get to 55,000 Test Points. They are given out when the requirements are lower.
All the interesting things about planar infinity
During this event, some Curiousities can take on new endless forms that protect them from being killed and give them new abilities.
Omniscient Capsule (Infinite) Effect: In addition to the Omniscient Capsule's original effect, the chance of destructible objects appearing is further increased, and the reward for destroying them is doubled.
Cosmic Grand Lotto (Infinite) Effect: This cosmic grand lottery will not be destroyed. After breaking destructible objects, there is a high chance of receiving 1 Curio, but there is also a small chance of all allies losing 50% of their current HP and receiving 50 Cosmic Fragments.
Gold Coin of Discord (Infinite) Effect: Upon entering a new domain, you will receive Cosmic Fragments equal to 12% of the Cosmic Fragments currently in your possession.
Social Ticket (Unlimited) Effect: The number of Cosmic Fragments received after winning a battle increases by 150%.
Wick Cutter of Obliteration (Infinite) Effect: Upon entering combat, all characters' damage increases by 5% for each destructible object destroyed.
Faith Bond (Infinite) Effect: Cosmic Fragments required for Blessing Boost, Blessing Reset, and Downed Character Reset are reduced by 50%.
Punk Lorde Mentality (Infinite) Effect: Upon entering combat, there is a 100% fixed chance to apply all weaknesses of the same type as the characters currently on the field to all enemies. These weaknesses last for 5 turns.
Entropic Cube (Infinity) Effect: Randomly boosts 5 blessings immediately after receiving this oddity.
Curio Plane Guide for Infinite Expansion
The Universe Big Lotto and the Omniscient Capsule Curious are the first things you get at this level. The first one can't be broken in this level and gives you more curiosity as you break things, while the second one makes more things that can be broken appear. You will also get a new gift every time you go into a new area.
Recommended level: 75
Recommended Types: Physical/Electrical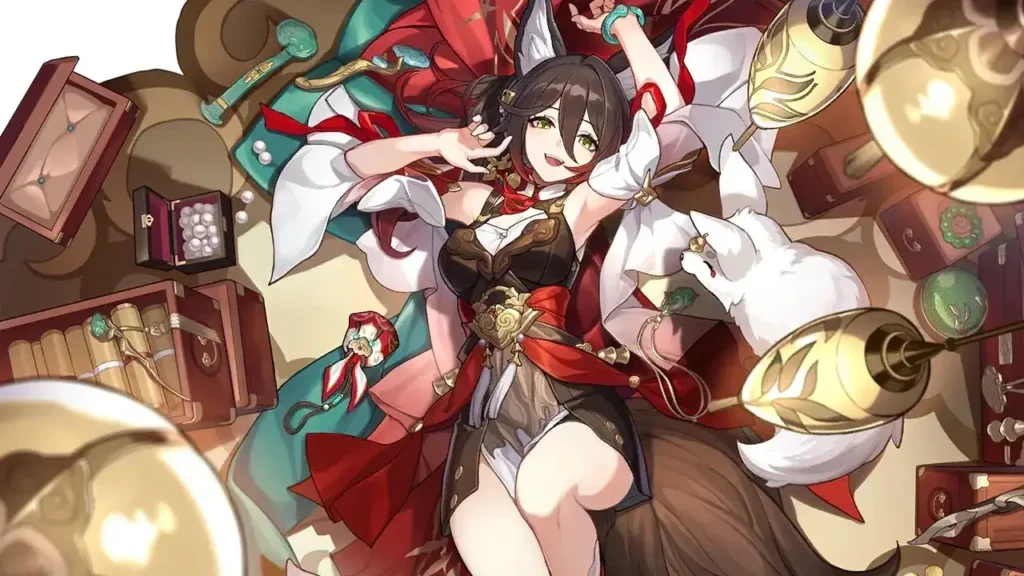 Curio Plane Team with the Most Infinite Expansion
A team with both physical and technical skills is best for this plane because that's what the experts say.
Kafka and Serval do damage through DoTs, while Natasha and Luka gain skill points and make up for their physical flaws. You can also switch Natasha for a different healer, like Bailu, or Luka for Tingyun if you'd rather have a support unit. Use the Path of Vanity because this team has a lot of DoT.
It's best to use physical and electrical types on this level, but some monsters (especially in the final test) have made-up flaws. Because of this, it will help to bring a strong imaginary DPS like Imbibitor Lunae or a strong imaginary healer like Luocha to some boss fights.
Tingyun
Trailblazer
Natasha
Arlan
What is the release date for the Infinite Expansion Nurture Plane Guide?
The Infinite Expansion Nurture Plane Guide is set to be released on October 28th.
When will the Infinite Expansion Fragment Plane Guide be available?
The Infinite Expansion Fragment Plane Guide is scheduled for release on October 29th.
What is the release date for the Infinite Expansion Decoy Plane Guide?
The Infinite Expansion Decoy Plane Guide is planned for release on October 30th.
When can we expect the release of the Infinite Expansion Upgrade Aircraft Manual?
The Infinite Expansion Upgrade Aircraft Manual is set to be released on October 31st.
Thanks for visiting BGN. Dive deeper into the gaming world with our latest articles, reviews, and exclusive content. Explore now at breakingamenews and unlock a world of gaming excitement!"