Miasma Chronicles is a new project from The Bearded Ladies' studio, known for their work on Mutant Year Zero: Road to Eden. The game was revealed by publisher 505 Games at their event today. The title is a real-time tactical adventure with turn-based combat with RPG elements. It takes place in a post-apocalyptic world that has been torn apart by a savage force known only as the Miasma. The mission given to the player is to find out what happened and thus unravel the secrets that devastate the world.
The story introduces us to Elvis; a young man brought to the mining town known as Sedentary as a baby. His mother left him in the care of an older robotic "brother," where he was given a mysterious glove with which he could control Miasma. The brothers then plunge into a quest to find answers that could change the course of human history forever.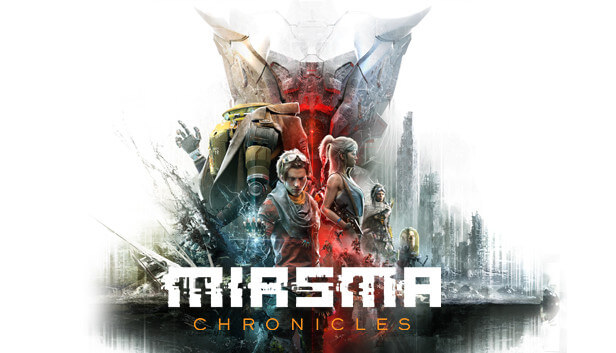 What are Miasma Chronicles about?
Just looking at the gritty esthetic, it is evident that this is a brand new post-apocalyptic sci-fi adventure. It takes place in a ravaged America where everything has crumbled thanks to Miasma's mysterious force. Players will control Elvis, a human who is accompanied by a friendly robot. Elvis also possesses a robust glove that allows him to control Miasma. This can be seen in the in-engine trailer, as he tries to manipulate an anomaly while his brotherly robot cheers him on in the background.
His mother has entrusted him with the glove. She seems to be transported away to some other world. The duo must work together to unearth the glove's power and the truth behind Miasma.
Description
Not so distant future. America is being torn apart by a ferocious force called Miasma. Meet a young man named Elvis, who ended up in the mining town of Sedentary as a child. His mother gave him to the care of an older robotic "brother," leaving him with a mysterious glove, thanks to which Miasma can be controlled. Together with the brothers, they go wandering through the post-apocalyptic wastelands and try to find answers to the most critical questions. Answers that could forever change the course of human history.
Real-time exploration that combines tactical turn-based combat with RPG elements.
Upgradable weapons and abilities will give your heroes an edge in combat.
A captivating sci-fi story that introduces you to what Miasma is. An unforgettable, beautifully designed tactical adventure from the creators of Mutant Year Zero: Road to Eden.
Next year, the game will release on PC (Steam, Epic Game Store), Xbox Series X|S and PS 5.
What will the gameplay be like for Miasma Chronicles?
As mentioned, Miasma Chronicles is a turn-based strategy RPG. The publisher 505 Games describes it as having real-time exploration with turn-based combat. It will likely take a page from Mutant Year Zero: Road to Eden, which was much the same.
As expected for a game of this genre, there will be RPG elements to help with character progression and overcome the numerous challenges faced by the duo.