The developers at Epic Games are currently deploying the new Fortnite Update 20.20, and here we will add the patch notes when released. The server downtime has just begun, but we are unsure when the servers will be back up. There are several minor features expected with this release, but we will know more for sure after the release of the patch.
Fortnite servers are going down today, April 19th, on all platforms (PC/Mac, PS5, Xbox Series X/S, Xbox One, Switch, Android). The maintenance work will be used to load the new update 20.20 onto the servers. Preliminary patch notes for the update can be found here.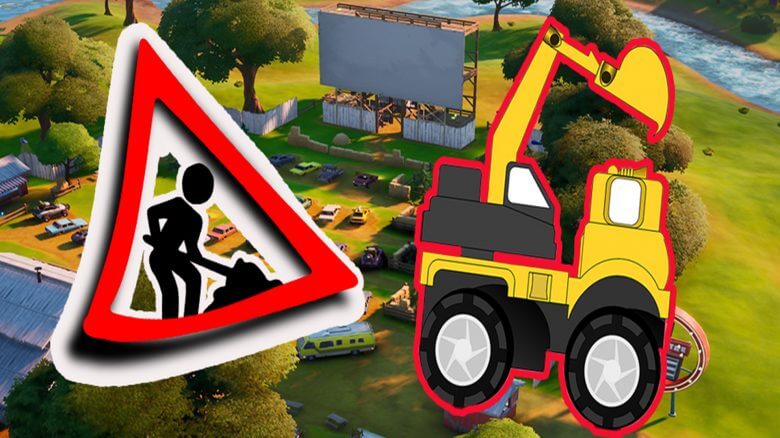 What's happening in Fortnite today? 
Another patch awaits you. Today the servers go down for maintenance, and the new patch 20.20. It brings new skins, wild weapons, and possible changes to the map. So that you don't miss anything, we at BGN update this article for you regularly throughout the day. The following section will cover all the relevant information you may need to know regarding the Fortnite patch notes for Update 20.20. All you can do is wait for the patch to go live for all the players.
Fortnite Patch Notes: Update 20.20
As mentioned earlier, the official patch notes for Fortnite Update 20.20 are not yet out. However, this patch has already been announced and confirmed by the developers. Once released, you will be able to download and install it on the relevant platforms. The following statement is all we have from Epic Games about the server downtime and the matchmaking getting disabled for the players.
Apart from the new features and changes, some bugs are expected to be fixed with this release. All of these bug fixes and issues have been confirmed by the developers on the Fortnite Community Issues board:
You can't slide after sprinting if the "Toggle sprint" option is off
Match end UI is occasionally missing from the screen
Leaving a Boat while boosting on land may cause controllers to Vibrate
Driving a vehicle can sometimes clip under the map when impacting the ground
Vaults At Seven Outposts Do Not Open
Opening the Map or Quests while using Split-screen causes the 2nd player's view to turn black.
Back Blings 'floating' on some outfits.
I am running Fortnite using DirectX 12 results in slow performance.
Skydive Volume will not remove flight when the team switches
Trackers disappear after a Player leaves game
Some Items missing Guard tags in Creative
Joining a Creative game in progress may lock the new player out until the round ends.
Important times for the server downs today in Fortnite – When and how long is it offline?
This is the downtime in the morning: The servers are expected to be shut down at 10:00 a.m. CET to install update 20.20. Matchmaking is already disabled 30 minutes beforehand, so you won't be able to search for new rounds after 09:30.
When can you play again? During such maintenance work, the servers are usually offline for several hours, and playing is no longer possible. The downtime is expected to last between 30 minutes and 2 hours. The updates of the past few weeks have shown that. Such maintenance work can always lead to technical problems, bugs, and delays. If such complications should arise, we will report them here immediately.
When are the patch notes coming? Epic Games has been releasing little to no patch notes for a long time. However, members of the community usually search and find the changes quickly. However, if there are still significant changes, we will also add this article.
What new content does Fortnite update 20.20 bring?
What's new for Battle Royale mode? There are no concrete statements from Epic Games about the content of Patch 20.20. But leaks and dataminers have often proven to be reliable sources. But the changes are official:
New cosmetic items
Not much is known about today's update. Shiina, a well-known Fortnite leaker, has already predicted that a new emote will appear in the data after the update. It's a cake emote. Whether other skins and items will be released cannot be completely ruled out. So far, Epic has not released any new Easter items or skins, so update 20.20 could provide new content.