After yesterday's teaser video, Marvel Entertainment, an American publisher, has officially revealed a new game by Nuverse and Second Dinner studios. Ben Brode, a former Hearthstone director, founded the latter. Second Dinner and Nuverse are launching Marvel Snap, which is a free-to-play collectible card game with many Marvel heroes and villains.
Developers are betting on speed and variety of matches: fights will be held in three random locations that each have a different effect on the cards. Marvel Snap is a new collectible card game whose creators claim it has some of the fastest gameplay in the CCG space. According to the ad video, matches only last about three minutes, and players take turns simultaneously, so there's no waiting for your opponent to find out they've already killed you finally.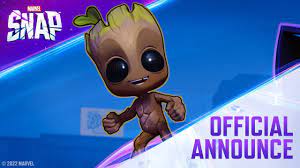 Marvel Snap promises over 150 unique cards (with multiple variations), 50 locations, 13 supported languages ​​at launch, and regular content updates after release.
More than 150 cards will be available in Marvel Snap at launch, each with multiple variations, drawn from across the Marvel multiverse and illustrated with classic and brand-new art. More cards will be released regularly after launch, and "you can get every card in the game over time, without paying anything," senior director of production Julia Humphreys said.
Of course, that's not atypical of free-to-play games: You can technically get all the cards in Hearthstone by grinding for them. The real question is, how much grind is required to get the cards you want, and that we'll have to wait to find out.
Marvel Snap is set to launch on PC and mobile before the end of the year. Closed beta testing for Android has begun. The official website allows you to sign up for volunteer status. However, the list of countries that are participating is quite limited.
Marvel Snap matches seem to be based on arranging cards within one of three areas on the board to control them. The player who controls two of the three areas wins the game. To increase the stakes, players can "attack" their opponent, which looks like a high-risk/high-reward move to gain an advantage and win the match.
The cards in Marvel Snap are similar to their CCG space siblings like Hearthstone and Magic Arena. Cards are assigned offensive and defensive power and have abilities triggered when a card is played or if other events occur. Decks consist of only 12 unique cards, and at launch, there will be over 150 unique cards featuring characters from across the Marvel multiverse.
Marvel Snap is the freshman debut for Second Dinner, a game studio founded by a team of former Hearthstone developers, including its beloved director Ben Brode. Second Dinner has partnered with Marvel Entertainment and publisher Nuverse, owned by TikTok developer ByteDance. Marvel Snap is a free-to-play game that will be available on mobile and PC platforms, and starting today, players can sign up for a limited closed beta on Android devices.