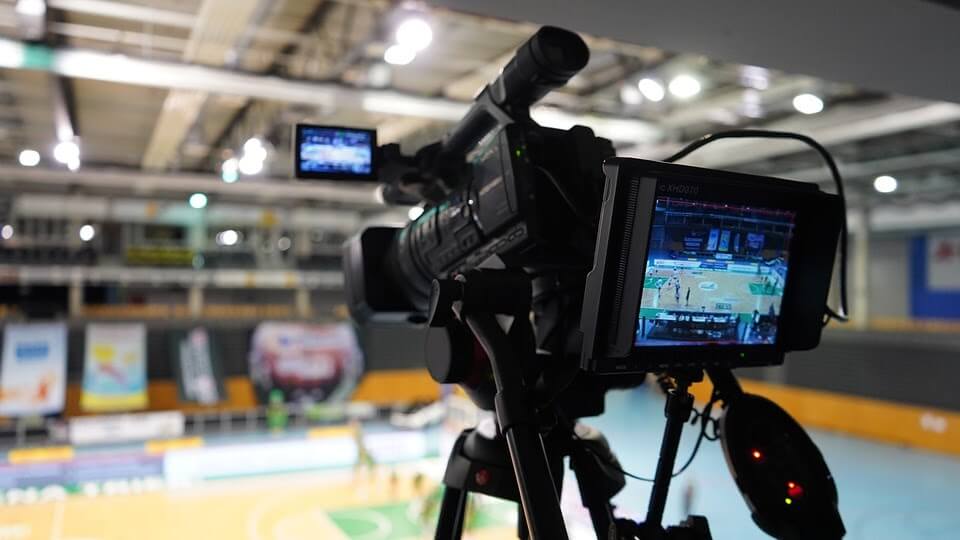 Live Streaming Setup: Top 10 Gadgets Required for Advanced Live Streaming in 2022
Many firms will need to stream live video in 2022. Video content is exploding right now, whether it's streaming video to stay connected with customers, broadcasting events digitally, or staying in contact with staff while they work remotely.
Using the equipment you currently have is the quickest method to get live. As an example, consider your smartphone's built-in audio. However, as a company, you'll almost certainly require some professional live streaming equipment advice.
This is your guide to the best live streaming equipment available, as well as how to set it all together so you can hit record and broadcast live video.
How to start with Live Streaming?
To set up your live stream, you'll need to do four things.
Audio: Cameras, PCs, and any other image sources discussed in this post will be used as video and audio sources. Microphones, mixer feeds, and any sounds to be played in your stream will be audio.
Video Encoder: We'll take a look at this important piece of gear. It uploads your video to the web.
A Video Streaming Platform: This is the platform you will use to watch videos.
Internet Connection: When you opt to broadcast video, you'll need a reliable internet connection.
Setting up your audio hosting platform and video solution to your encoder, setting up the connections, arranging your steam, and establishing a link between the encoder and the live streaming software solution are all part of the streaming setup workflow. You'll be able to hit records once you've linked everything, and people will be able to see your digital stuff immediately away.
Video Cameras
A video camera is one necessary item for professional live streaming. There are lots of live streaming cameras to choose from.
Entry-level video cameras are somehow less expensive and lighter. Video quality is moderate, but only in high lighting circumstances. They don't have any manual controls and simply have rudimentary connectivity. Example: Smartphone cameras, action cameras etc. The best in this category is Panasonic HC-VX981K
The mid-range option is consumer video cameras. At this point, the image quality enhances, and the picture comes out best. With HDMI as a typical option, connectivity is adequate but not professional-grade. Although there are a few manual controls, the ergonomics and customisation of a fully pro-level camera are lacking. Example: DSLR and mirrored camera. The best to buy is the Sony Alpha A7 III.
Pro-connectors like XLR and SDI are there in professional video cameras. They are stronger in built and have huge, high-resolution sensors that deliver exceptional image quality even in low-light situations. They have a stronger build quality and manual controls, making them more durable. lenses can be added even if possible with some professional cameras.
Example: Professional camcorders, EFT cameras etc.
AUDIO SYSTEM
Audio quality is more significant to viewers than video streaming quality, according to various research. Especially when you are upto anh ASMR art, food videos. However, you must know that for this kind of videos, or any videos you can connect to Twitch irl streaming.
The user experience may be good if a live streaming video stutters as long as the audio quality stays high. The lesson here is to pay attention to the audio.
Audio live streaming equipment can be divided into three categories:
The built-in microphone in entry-level and prosumer cameras, for example, is of low to medium quality.
USB and 3.5mm microphones, as well as built-in microphones on professional live video cameras, are all of medium to high quality.
XLR microphones, of professional quality.
Over the built-in microphones on entry-level video cameras or phones, a simple connected 3.5mm lavalier mic can substantially improve your audio quality. Investing in a high-quality 3.5mm microphone can also improve sound quality. However, XLR microphones should be considered if you want to have the best audio streaming quality possible. For decades, this has been the industry standard for quality and durability.
Mixing gadgets
You can collect numerous video or audio sources and switch between them during a live broadcast by mixing or switching live streaming equipment. Mixing is optional if you're conducting a large multi-camera live streaming shoot, but it's required if you're doing a large multi-camera live streaming shoot.
Encoders
Encoders are the fourth important piece of live streaming equipment. Video encoding is the process of compressing video files so that they are saved as a single continuous video rather than discrete images. Engineers created video encoding, which allowed information to be compressed without sacrificing quality, which is critical for businesses.
You could want to encode a video for a variety of reasons:
Reduction of file size
Reduction of buffering for streaming video.
Change the aspect ratio or the resolution.
Change the audio quality or format.
Files that are no longer in use can be converted to more contemporary formats.
Achieve a specific bit rate goal
Create a video that is suitable with a specific device (computer, tablet, smartphone, smartTV, legacy devices)
Create a video that is compatible with a specific piece of software or service.
Encoders in Hardware
Hardware encoders are dedicated processors that use a pre-programmed algorithm to convert video and data into streamable data.They can handle a wide range of inputs, however HDMI and SDI are the most common. They usually can handle continuous video streaming without crashing, making them perfect for business use.
Encoders in Software
Software encoders are computer programmes that run on a laptop or a desktop computer. They must be used in conjunction with a capture card or another method of connecting your live streaming cameras to your computer in order to capture video.
Few software encoders are like vMix video streaming software, VidblasterX video production software etc.
Mobile live streaming software and equipments
Mobile live streaming necessitates a different configuration than studio-based live broadcasting. While you can live stream with just your smartphone, especially if it has a high-quality camera like the new iPhone 13 Pro or One Plus 9rt, there is some equipment you can invest in to improve the quality of the end output.
Here's a rundown of the best mobile live streaming gear and setup:
Gimbal for your smartphone that you can hold in your hand
A tiny on-camera microphone and a multifunctional octopus tripod with ball head
Lighting equipment that is transportable
In addition to the physical list above, when it comes to mobile broadcasting, there are two very significant digital instruments to consider: good mobile streaming app like twitch mobile live streaming app. It's not hard to learn, you can look to various YouTube videos to learn how to stream mobile games on twitch. Second is, a video hosting and live streaming platform that supports RTMP.
Lighting
Let's talk about lighting, because it's what decides the quality of any stream.
Anyone starting a live stream should consider lighting. There are many options available to meet a variety of requirements.
Pro-lights might be expensive and aren't always necessary. We'll go over a couple options for basic video lighting as well as more advanced settings.
The most important light is the first one. This will shed light on the content of the person you're recording. This should be placed at eye level on the opposite side of the room.
The filler is the second light you'll need.
This one won't be as powerful as the basic illumination, but its sole purpose is to fill in the shadows left by the key, giving your face a more natural appearance. The backlight is the third light in this setup, and it helps the subject'stand out from the background by increasing the depth of field within the frame.
Accessories for Video Streaming
A range of miscellaneous live streaming equipment is required to tie together your production. Cables, tripods, batteries, and other other items, such as light stands, will all be included.
These add-ons will help you get the most out of your live streaming setup. The requirements for accessories will fluctuate depending on the nature of the business.
A tripod is the most important equipment for any live streaming project. You don't want your camera to slip off its makeshift tripod or produce shaky footage.
Hosting Tools for Live Streaming
Viewers watch live video for 10 to 20 times longer than they do on-demand content, demonstrating why live streaming is such a powerful method to connect with your audience.
If you're searching for a white-label service or wish to broadcast in full HD with adaptive streaming, professional streaming video hosting services may be a good fit. You can use some very useful sites like Vimeo, Brightcove, and JW Player.
Content Delivery Solution
A content delivery network (CDN) is a mixture of servers spread all over the globe. The purpose of this network is to "cache" stuff. Using a CDN allows your company to spread its content across a large network of live streaming servers. A content delivery solution is the final crucial component in live streaming equipment. You'll need a professional, efficient method of distributing your material to your target audience. A professional video streaming platform is an alternative. A good OVP comes with features like video security, monetization, and customisation. All of this takes place on a white-label platform that you can personalise and integrate on your website.
Final
It's time to put everything together now that you know what live streaming equipment you'll need for a perfect streaming setup. Ensure that each piece of individual equipment will operate together during the purchasing process.
Practice: Write a script and run through it a few times. Practice filming videos so that everything goes smoothly when you broadcast to your audience at the appropriate moment.
Focus: Choose something to concentrate on in your video. Don't go live without knowing what you're going to say. Maintain a razor-sharp focus to keep viewers captivated.
Audience: Know who you're going to record your video for. Each streaming audience is unique. The type of video material you make for customers will differ from that which you create for employees.