The mobile version of the successful apex legends is now available for iOS and Android users. From Respawn Entertainment and Electronic Arts, they wanted to celebrate the long-awaited premiere of this version, which they consider an independent experience, giving us more information about the version. Season 1 from Apex Legends Mobile and giving us a new look at the gameplay in a trailer.
Apex Legends Mobile, a free battle royale hero shooter, is now available for Android and iOS. According to Electronic Arts, Apex Legends is designed for mobile devices with streamlined controls and optimizations for quality battle royale gameplay on a tablet or phone.
Season 1 Content Apex Legends Mobile
The arrival of Apex Legends Mobile to mobile devices coincides with the start of Season 1 and the introduction of the first Legend, Fadea super "a super soldier that takes advantage of technology and has a powerful tactical ability that allows him to restart before an encounter and the ability to reward both offensive and defensive play," explain those responsible for the game.
Starting today, the mobile experience will also be an available death match for Apex Legends Mobile and the Prime Time Battle Pass, a battle pass with which you can get cosmetic items. That's not all in the first season of the game: new content, limited-time game modes, more Legends, new City Takeovers, and region-specific content are also expected.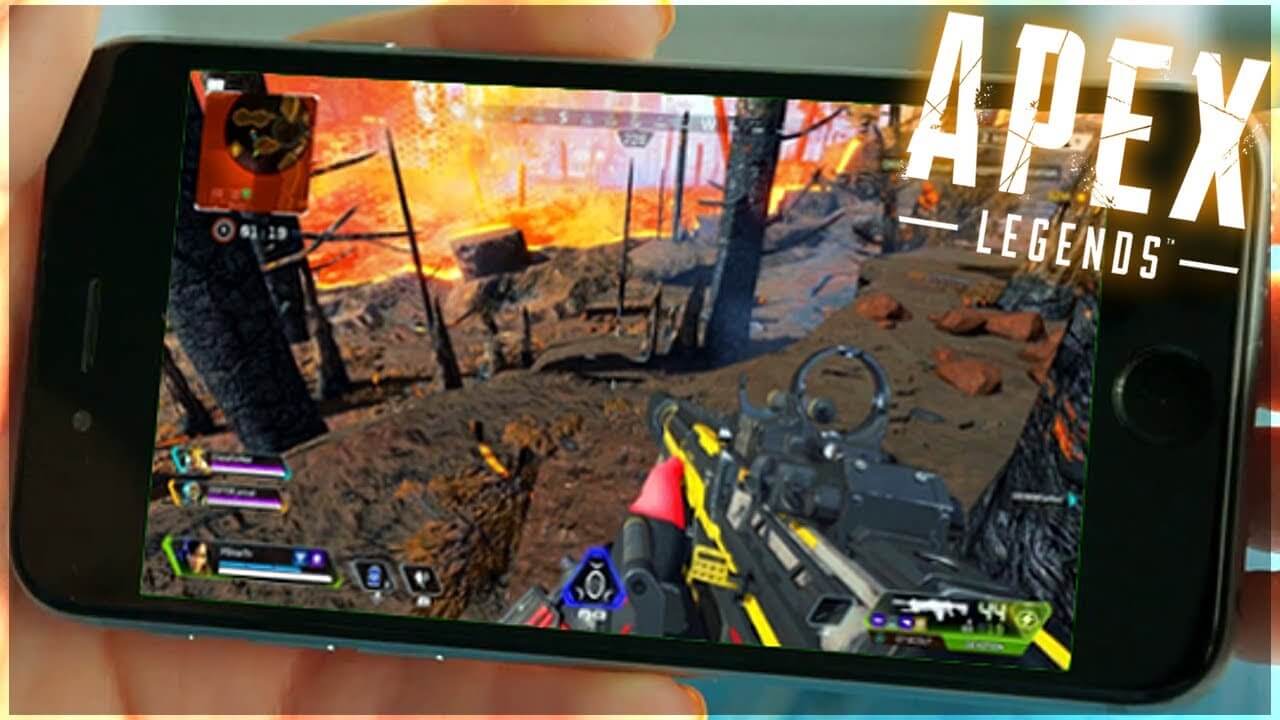 Is Apex Mobile available on iOS?
Apex Legends Mobile is now live across the globe on both Android and iOS devices. After two months of testing following the soft launch, Apex Mobile is available for all regions.
Devices requirements for Apex Legends Mobile?
To get started, you'll need an Exynos 7420 or Helio P20 processor, Snapdragon 435, Kirin 650, storage space of 4GB, RAM of 2GB, and in addition to that, your Mobile should be running Android 6 or higher version.
Apex Legends Mobile: Availability
As mentioned before, Apex Legends Mobile is available to download via Google Play and Apple's App Store.
Apex Legends Mobile: Download size
At launch, the overall download size of Apex Legends Mobile is 2.70GB. Given the game's high-quality graphics and other mechanics, the mammoth download size is no surprise.
Apex Legends Mobile: How to install
You can install Apex Legends Mobile just like downloading any other game on your phone. If you have an Android phone, you need to go to the game's listing on Google Play and click on Install. iPhone users can head over to the App Store, find the game's listing, and click on Get.
All you need to ensure is that Electronic Arts develop the game you are downloading. Avoid fake versions.
Apex Legends Mobile: System requirements
You will need at least 2GB RAM and 4GB of available storage on your phone to download and play Apex Legends Mobile. On Android, you will need at least Snapdragon 435, HiSilicon Kirin 650, Mediatek Helio P20, Exynos 7420 SOC, or something equivalent. On iOS, you need to have at least iOS 11 or above, with at least the A9 chipset on your iPhone.
Apex Legends Mobile introduces a mobile-exclusive hero called Fade, with special abilities such as Slipstream, Flashback, and Phase Chamber. Fade can only be unlocked at Tier 25. Apart from Fade, Apex Legends Mobile will also offer an Overflow, a new Arena map. It also brings new weapons. Like other popular battle royale titles such as Call of Duty: Mobile and Battlegrounds Mobile India, Apex Legends Mobile will also follow a season format for its battle pass.