If you want to buy a graphics card, you have to invest a lot of money at the moment. But what are most gamers currently playing on Steam? AMD vs Nvidia 2022: which would you pick to power your PC's graphical needs? The battle between these two GPU giants is as hot as ever, and no one would likely come out the ultimate winner. And, in all honestly, that's a good thing.
The best thing about this rivalry between Team Red and Team Green is that consumers reap the benefits.
AMD keeps pushing itself to develop more powerful GPUs than Nvidia, while Nvidia keeps finding ways to lower its price tags for consumers without compromising performance. With these two manufacturers keeping each other in check, graphics cards from both sides only get more powerful and cheaper year after year.
Nvidia is still winning on sheer power, but only by a small margin. On the other hand, AMD is still ahead in price, but not as much as before. So, if you're looking for the king of GPUs, it matters less which manufacturer you're getting them from. It ultimately boils down to your preferences and needs and the exact GPU that satisfies them.
How is the situation right now? If you want to buy a graphics card today, you have to be very lucky or invest the money accordingly. But most users hardly have a chance to buy a graphics card. At least some users are now playing on the new graphics cards from AMD and Nvidia because they are willing to pay more for a graphics card. But which graphics card is currently the most popular on Steam 2022?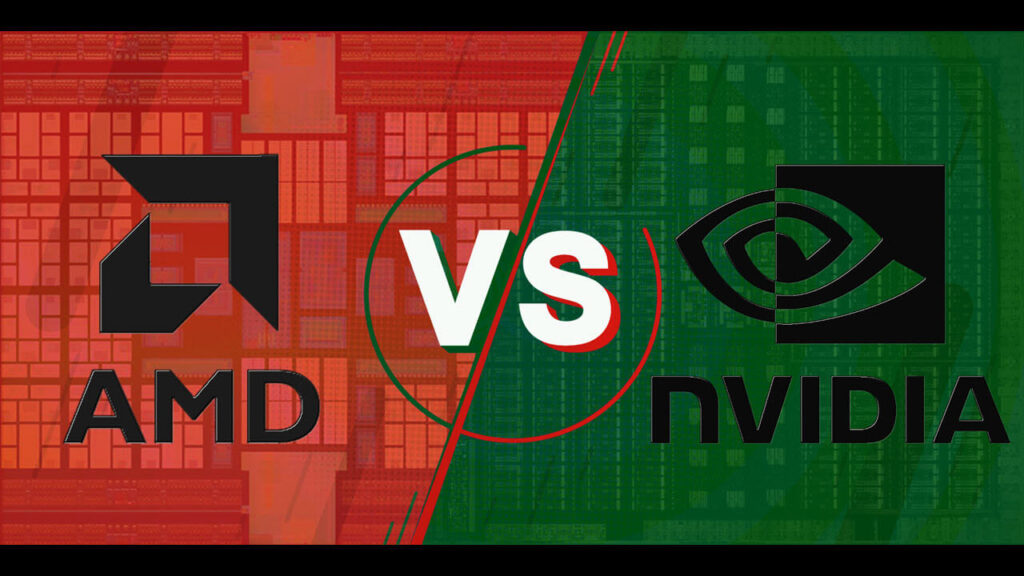 The GTX 1060 is at the forefront of graphics cards on Steam
Every month, Steam publishes statistics on which hardware users use for gaming on Steam. Steam has published February 2022; an Nvidia graphics card is at the top.
What kind of graphics card is that? Nvidia released the GTX 1060 in 2016. The GTX 1060 is a mid-range graphics card. With a price of 300 euros, Nvidia wanted the GTX 1060 to appeal primarily to users for whom just under 700 euros for the GTX 1080 or just under 500 euros for the GTX 1070 were too expensive.
With 6 GB of video memory, it offered less memory than the GTX 1080, but at the same time, it was able to outperform the RX 480 with its 4 GB and offered more performance than the competition. AMD later made up for that with an 8GB RX 480.
How much performance does the graphics card offer in 2022? Even today, you can still play modern and demanding titles with the GTX 1060 on medium details. This is also due to the 6 GB video memory, which is still sufficient for modern titles.
In the following video you can see how Battlefield 2042 looks in medium details on a GTX 1060 (6 GB). The frame rate is constantly around 60 FPS in the video, which is more than sufficient for a fast shooter like Battlefield 2042.
The colleagues from GameStar also tested the GTX 1060 in the technical check for Battlefield 2042, and the graphics card still manages almost 30 FPS in Full HD on the Ultra preset. The 6 GB video memory is not enough for 4K, but more than enough for Full HD.
Even today, the GTX 1060 is a classic for good efficiency in terms of power consumption—our colleagues from GameStar report in the graphics card test for the GTX 1060. From today's perspective, the biggest disadvantage of the GTX 1060 is the missing features. You have to do without ray tracing or DLSS with this graphics card; you need an RTX graphics card here.
The direct competitor of the GTX 1060 is also still popular
Nvidia positioned its GTX 1060 in the middle against the Radeon RX 480 with 8 GB of video memory. The RX 480 and RX 580 are also still on Steam. The Radeon RX 580 was even on par with the GTX 1060 in the ComputerBase test
The AMD Radeon RX 580 achieves around 1.66% and the RX 570 just behind it achieves 1.3% in the Steam survey.
Due to the high graphics card prices, the old classics among the GPUs are also gaining in value again. Anyone who is currently selling their old Radeon RX 580 will get more money than they spent on the graphics card 5 years ago. And that's the case with many graphics cards, because old graphics cards are also in high demand.
Price
Traditionally, AMD has always been known as the more affordable brand of graphics cards, and that's true to this day… to a point. Especially in the mid-range, AMD has graphics cards like the Radeon RX 5500 XT, which provide excellent performance at the $199 (about £150, AU$280) price point. If your budget is around this level, AMD's generous helping of VRAM here means that you're getting much better performance in higher-spec games than Nvidia's equivalent GTX 1650 can offer.
Once you start going up the price stack, things change, however. At the top of the pile, AMD still comes out the winner in terms of affordability. The Radeon RX 6900 XT is much cheaper at $999 (£770, about AU$1,400) next to the Nvidia GeForce RTX 3090's $1,499 (£1,399, around AU$2,030) and even the slightly more affordable RTX 3080, which will set you back $1,199 (£1,049, AU$1,949).
Once to get to the lower high-end. However, things are no longer so black and white. The AMD Radeon RX 6700 XT and the AMD Radeon RX 6800 sit a little higher on the dollar scale than their direct Nvidia rivals without delivering that much of a performance advantage.