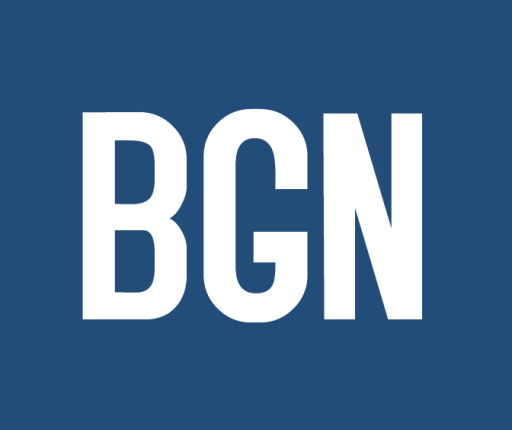 The Need for Speed ​​Unbound Gameplay Trailer & Detailed Guide
The developers of Need for Speed ​​Unbound have announced that today they will reveal a new trailer for this production, focusing on the gameplay. The game's premiere is scheduled for December so we may have other content available until then.
A while back, we got the first Need for Speed ​​Unbound trailer that looked interesting. However, it does not show the racing itself. Now, this is changing, as the developers are introducing new material, presenting what players are most interested in.
Electronic Arts have already announced the presentation of the trailer yesterday. It was announced on the game's social media (where it will be available to watch) along with the time the material will be released (17 Polish times). In addition to this, a short clip has also been added. Some excerpts should have been included in the new trailer.
Some players are enthusiastic about this series installment, but you can also hear less satisfied fans. They pay attention primarily to the graphics. However, it is worth waiting for the ratings for the full release of the game, which will be quite soon. We should have some other messages by then.
WHAT IS THE NEED FOR SPEED UNBOUND PLATFORMS?
Bad news if you're using a last-generation console: Need for Speed Unbound will only be playable on the latest hardware. It hits PlayStation 5, Xbox Series X/S, and PC simultaneously. Publisher EA says it will target 4K resolution at 60 FPS at launch. On top of all the wild visual effects, it's not surprising that only current-gen hardware can cut it.
Need for Speed Unbound trailer
There have been a couple of trailers so far for Unbound, which you can check out below. First up is the reveal trailer.
Need For Speed Unbound Release Date and Early Access Time
Need For Speed Unbound has a scheduled release date of Friday, December 2, 2022. The game was unveiled a week ago, and it already has a launch planned a month later. This means EA had been secretly progressing with the game behind the curtains.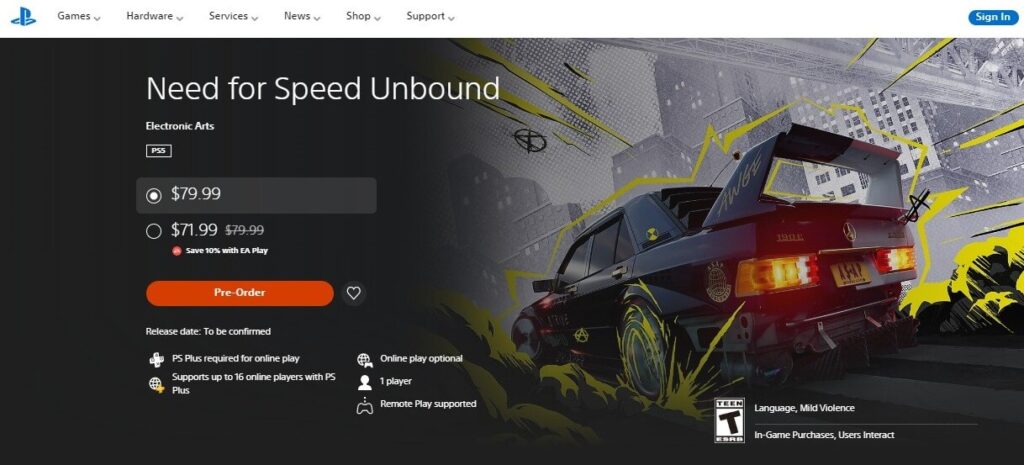 If you can't wait even that long, you can play Need For Speed Unbound on the early access launch on November 29, 2022. However, you'll require an EA Play membership for that, and it'll be a 10-hour trial which will likely start at midnight ET.
Need for Speed Unbound gameplay
EA is leaning in on car customization for Unbound and introducing a new style and look, taking inspiration from street art and graffiti.
You'll be able to customize not just your car's bodywork and tuning, using underlighting and body kits, but also the cartoony effects surrounding it at key moments.
While you can turn these off if you want a purer racing look, these larger-than-life effects can be another layer of personalization to make you stand out when you race online.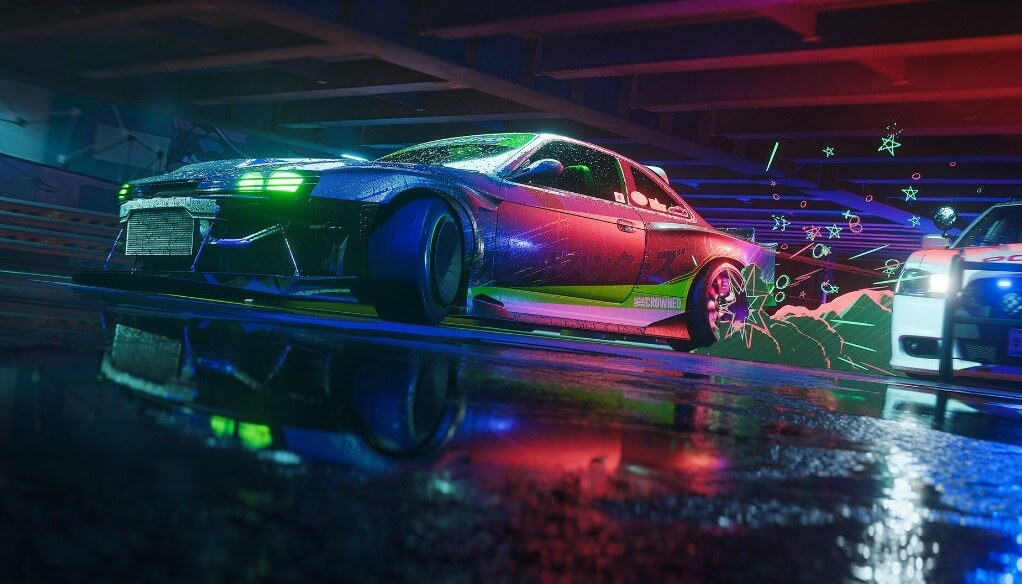 Like Need for Speeds of old, there will still be cop chases to maneuver through, and you can bet before races if you want to take home some extra pay, and it's all about working your way up the street racing ranks.
You can check out the game's full map on the official site to see where you'll be racing. It's a big open world, with a nice balance between tight city streets and more open, sweeping mountain roads. It's a pretty clear throwback to the halcyon days of Need for Speed Underground 2 or Most Wanted in our books.
Need For Speed Unbound Platforms: Will it be on PS4/ Xbox One?
Need For Speed Unbound will launch on PlayStation 5, Xbox Series X|S, and Microsoft Windows PC. The game will only be available on the latest-gen consoles and not on the last-gen ones.
Players won't be able to play Need For Speed Unbound on PlayStation 4 and Xbox One. It won't be available on Nintendo Switch, either. Although Switch fans have a packed schedule coming with Pokemon Scarlet & Violet, Harvestella, Sonic Frontiers, and others lined up.
Need For Speed Unbound Pre-Orders: How to Get Bonus?
Need For Speed Unbound is available for pre-order now on the PlayStation Store and Xbox Store. The game is available in two editions- Standard Edition and Palace Edition. The former costs $69.99, while the latter is priced at $79.99 ($71.99 with EA Play).
When you pre-order Need For Speed Unbound Palace Edition on PS5 or Xbox, you can get an exclusive bonus as part of EA's partnership with Palace Skateboards. The rewards include four custom cars, a clothing rack, a driving effect, decals, and a license plate.
New Features in Need For Speed Unbound
The unique art styles and aesthetics are the most significant new features in Need For Speed Unbound. There are photo-realistic vehicles with stunning visuals. Every time you pull off cool maneuvers such as jumps and near misses, you'll gain the power to boost the speed.
Using this boost, stylish visual effects will explode around your car. There are colored exhaust, neon lights, and bold decals to fill the screen. It seems like a mix of realism, graffiti, and anime that appears incredible to be put together.
You can also unlock and select the effects you'd like to use with your car alongside the usual customizations, such as car wraps and other parts. You can even turn off the flashy new effects if you don't like them.
The characters are also customizable with outfits and costume effects. EA has stated that new content will be added to the game for free after its launch. However, they didn't explain it specifically.
List of Cars Available in Need Of Speed Unbound
We have also figured out what cars will be available in Need For Speed Unbound, as EA has confirmed that via the official website for the game. Here's the list of cars you can find in NFS Unbound on launch:
Acura NSX 2017
Acura RSX-S 2004
Alfa Romeo Giulia Quadrifoglio 2016
Aston Martin DB5 1964
Aston Martin DB11 Volante 2018
Aston Martin DB11 2017
Aston Martin Vulcan 2016
BMW M3 2006
BMW M3 Evolution II 1988
BMW X6 M 2016
BMW M3 2010
BMW M5 2018
BMW Z4 M40i 2019
BMW M4 Coupe 2018
BMW M2 Competition 2019
BMW M1 1981
BMW i8 Coupe 2018
BMW M4 GTS 2016
BMW M3 Convertible 2010
BMW M4 Convertible 2017
BMW i8 Roadster 2018
Bugatti Chiron Sport 2017
Buick Grand National GNX 1987
Chevrolet Corvette Stingray 2020
Chevrolet Corvette Stingray Convertible 2020
Chevrolet C10 Stepside Pickup 1965
Chevrolet Corvette Grand Sport 2017
Chevrolet Camaro Z28 2014
Chevrolet Corvette Z06 2013
Chevrolet Camaro SS 1967
Chevrolet Bel Air 1955
Chevrolet Corvette ZR1 2019
Chevrolet Colorado ZR2 2017
Dodge Challenger SRT8 2014
Dodge Charger R/T 1969
Dodge Charger SRT Hellcat 2019
Ferrari LaFerrari 2016
Ferrari Testarossa Coupé 1984
Ferrari 488 GTB 2016
Ferrari F40 1988
Ferrari 458 Italia 2009
Ferrari 488 Pista 2019
Ferrari FXX-K Evo 2018
Ferrari 458 Spider 2011
Ford F-150 Raptor 2017
Ford Mustang GT 2015
Ford GT 2017
Ford Mustang BOSS 302 1969
Ford Mustang 1965
Ford Mustang Foxbody 1990
Ford Crown Victoria 2008
Ford Focus RS 2016
Ford Mustang GT Convertible 2019
Honda Civic Type-R 2000
Honda Civic Type-R 2015
Honda NSX Type-R 1992
Honda S2000 Ultimate Edition 2009
Infiniti Q60S 2017
Jaguar F-Type R Coupe 2016
Jaguar F-Type R Convertible 2019
Koenigsegg Regera 2016
Lamborghini Countach LPI 800-4 2021
Lamborghini Huracán LP580-2 2018
Lamborghini Aventador S 2018
Lamborghini Countach 25th Anniversary 1989
Lamborghini Murciélago SV 2010
Lamborghini Urus 2018
Lamborghini Huracán Performante 2018
Lamborghini Aventador SVJ Coupe 2019
Lamborghini Diablo SV 1995
Lamborghini Huracán LP580-2 Spyder 2018
Lamborghini Aventador S Roadster 2018
Lamborghini Aventador SVJ Roadster 2019
Lamborghini Aventador LP750-4 SV Roadster 2018
Lamborghini Huracán Performante Spyder 2018
Land Rover Range Rover Sport SVR 2015
Land Rover Defender 110 Double Cab Pickup 2015
Lotus Exige S 2006
Lotus Emira 2021
Mazda RX-7 Spirit R 2002
Mazda MX5 1996
Mazda RX-8 Spirit R (R3) 2011
Mazda MX5 2015
McLaren P1 2014
McLaren F1 1993
McLaren 570S 2015
McLaren 570S Spider 2018
McLaren 600LT 2018
McLaren P1 GTR 2015
Mercedes-Benz 190E 2.5-16 1988
Mercedes-AMG C 63 Coupe 2018
Mercedes-AMG G 63 2017
Mercedes-AMG GT S 2019
Mercedes-AMG A 45 2016
Mercedes-AMG GT R 2017
Mercedes-AMG GT S Roadster 2019
Mercedes-AMG C 63 Cabriolet 2018
Mercedes-AMG GT Black Series 2021
Mercury Cougar 1967
MINI John Cooper Works Countryman 2017
Mitsubishi Lancer Evolution IX 2007
Mitsubishi Lancer Evolution X 2008
Mitsubishi Eclipse GSX 1999
NISSAN GT-R Premium 2017
NISSAN Skyline GT-R V·Spec 1999
NISSAN 370Z Heritage Edition 2019
NISSAN Silvia K's 1998
NISSAN Z Prototype 2022
NISSAN Silvia Spec-R Aero 2002
NISSAN Skyline GT-R V·Spec 1993
NISSAN 350Z 2008
NISSAN Skyline 2000 GT-R 1971
NISSAN Fairlady 240ZG 1971
NISSAN 180SX Type X 1996
NISSAN 370Z Nismo 2015
NISSAN GT-R Nismo 2017
Pagani Huayra BC 2017
Plymouth Cuda 1970
Polestar Polestar 1 2020
Pontiac Firebird 1977
Porsche 911 GT3 RS 2019
Porsche 911 Carrera RSR 2.8 1973
Porsche 918 Spyder 2015
Porsche 718 Cayman GTS 2018
Porsche 911 Carrera S 1997
Porsche 911 GT2 RS 2018
Porsche Panamera Turbo 2017
Porsche 911 Turbo S Exclusive Series 2018
Porsche Boxster 718 Spyder 2020
Porsche 911 Carrera GTS 2018
Porsche 911 Turbo S Cabriolet Exclusive 2018
Porsche 911 Targa 4 GTS 2018
Porsche 911 Carrera GTS Convertible 2018
Porsche Cayman GT4 2015
SRT Viper GTS 2014
SUBARU Impreza WRX STI 2006
SUBARU BRZ Premium 2014
SUBARU Impreza WRX STI 2010
Volkswagen Beetle 1963
Volkswagen Golf GTI 1976
Volkswagen Golf GTI Clubsport 2016
Volvo 242DL 1975
Volvo Amazon P130 1970
More cars will likely be available later as EA has promised to add more content to the game after launch. That's all you need to know about the upcoming NFS game. Visited BGN for more news and guides on various games.