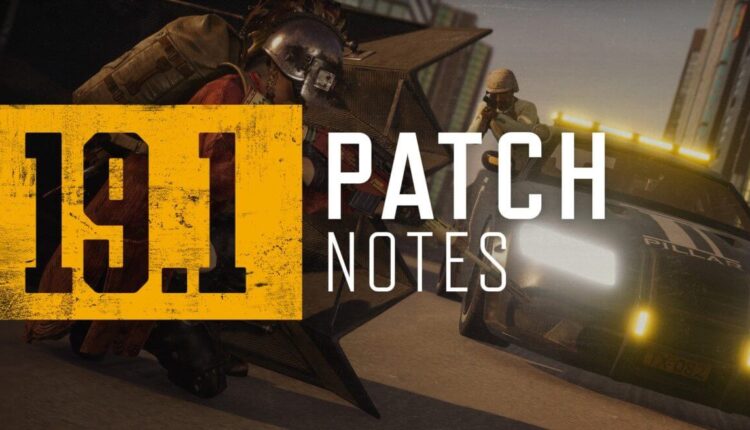 PUBG Update 19.1 update & trailer
It's time to explore the next chapter of PUBG: BATTLEGROUNDS as update 19.1 is officially available to PC and console players on Xbox and PlayStation worldwide.
Recall that in this patch, the developers added new weapons, vehicles and tactical equipment to the Deston map, updated the loot balance on Sanhok, and added lobby customization to the game.
Take out enemies with the new MP9, tear through the streets in the Pillar Security Car with sirens blaring, scout for enemies with the Blue Chip Detector, and attempt an Assassin's Creed-style "Leap of Faith" as you explore Abstergo's shadowy influence in Haven. 
PUBG 19.1 patch note some new features:
Assassin's Creed Collaboration: Abstergo Industries has invaded Haven and taken control of one of the map's main buildings, complete with a hidden Animus machine and strategically placed "Leap of Faith" jumps on the building's roof. The cooperation also comes with a chance to earn cosmetic rewards through gameplay, including new costumes, bag skins, parachute skin, an emote, and more. And it's all on a map that's returning for the first time since Season 16.
New Weapon – MP9: Available on the Deston map, the MP9 is the first fully automatic SMG to use the widely available and practical 9mm ammunition. It suits players who like guns like the P90 but prefer something more portable with lots of ammo – albeit with a slightly lower effective range, rate of fire and damage than the above.
New Item – Folded Shield: Found on every map, the Folded Shield gives players mobile cover that can be easily carried, deployed, and hidden at will. The shield has a strength of 1500 hp and must be destroyed by enemies before the player behind it can be hit.
New Tactical Gear – Blue Chip Detector: This handy device utilizes the player's primary weapon slot, allowing them to spot enemies within 100 meters of their character. The closest 12 enemies are shown as dots on the map. Their position is adjusted every time the screen refreshes, and the detector only plays sounds audible to the user when it detects enemy movement. The blue-chip detector even recognizes differences in height.
PUBG 19.1 Trailer
ICYMI, the crossover event for PUBG will bring Assassin's Creed-themed cosmetics, events, and "world elements" from 17th August until 22nd September, as well as themed resources and props on the Haven map where you may find a hidden Animus machine and Leap of Faith ledges. A complete listing of the patch notes can be found here and thus, as usual, on the game's official website. Visited our site BGN for more news and guides on various games.