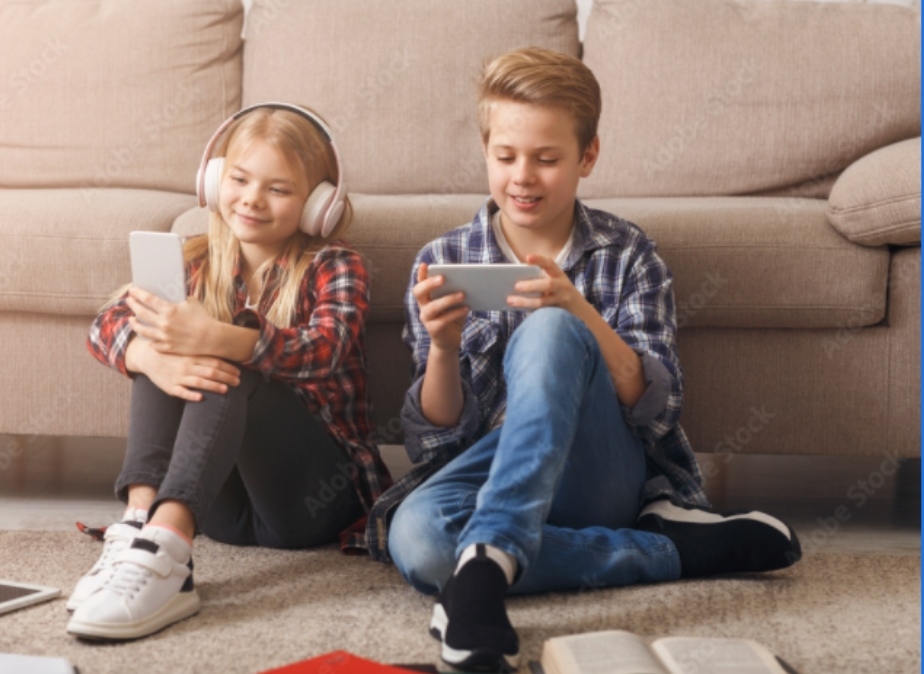 How safe is Facebook for kids?
Children can access information on the internet on an unperceived level. After a simple internet search, most children think their queries on the internet can be answered very quickly. It is widespread for children to acquire Internet usage habits very young. According to research, it has been found that nine out of ten kids from ages 6 – 12 have access to smartphones or tablets.
Facebook is one of the popular social networks among adults and children. Kids can stay in touch with friends via social media like Facebook, even if they are thousands of miles away. Since the release of Facebook, parents have been wondering: How safe is Facebook for kids?
What about the internet safety of all these platforms for kids? As Facebook's safety page states, it's not safe. For this reason, Facebook limits the age at which people can create a Facebook account. This means that anyone under 13 years of age cannot create a Facebook profile. The safety page also states "not permitted access."
Does Your Child Need To Use Facebook?
A social media platform like Facebook connects people and allows them to share images, messages, and thoughts. Do children need access to this platform? Facebook's creators don't even consider youngsters should use the platform.
They have a bold statement on their list of rules that states, "If you wish to report an account belonging to someone under 13, please fill out this form. All accounts of children under 13 that we receive through this form will be deleted promptly."
What Are The Dangers Of Facebook?
There are numerous dangers associated with using Facebook. There is a lot of freedom for your child on this platform to interact with others and share images, and young children may not realize the seriousness of this exchange. Children predators have easy access to children's personal information posted on social media.
Cyberbullying and online harassment by your child's peers are other concerns. Bullies can target others on social media without personally encountering them. So their level of bravery in the context of their messaging increases considerably. This has the potential to be highly harmful to our young children.
.
Here are the possible dangers that your child can face on Facebook
Children are vulnerable to the security risk of using Facebook since they
tend to overshare personal information online. They may fall victim to cyber scammers
attempting to steal their identities.
Psychologists have discovered that children who spend a lot of time on Facebook have trouble communicating in real life. Talking to someone online makes kids feel more open and secure. In actuality, however, it leads to an incapacity to communicate and express feelings.
Kids spend hours on Facebook commenting on other people's postings and adding their own. For kids, Facebook is addictive because it allows them to communicate with others at all hours of the day and night.
Your children will waste time on wasteful activities rather than studying or interacting with their friends, even if they use the safe Facebook kids messaging app.
Child predators pick on shy or abandoned kids and abuse them. Only a few people recognize, even so, that abusers can preen your child even if both of you are at home. These groomers are regarded as "online predators" on the internet.
Facebook appears to be the ideal place for cyberbullying. Offenders can leave harsh comments under someone's postings, harass them in private messages, and persuade others to support them.
One of Facebook's most mysterious risks is that children are unlikely to notice it. Catfishing is comparable to what predators on the internet do.
Messenger kids
According to Facebook, they have a safe version of Facebook Messenger Kids that encourages young children to maintain contact with friends, family members, and relatives in 2017. This messaging app eliminates the potential dangers of children accessing Facebook and keeps children safe.
The app's appeal lies in the fact that parents have complete control over their children's activities, as well as the ability to rely on their Facebook contacts. Children gain a sense of independence while parents have peace of mind knowing they can see everything their children do on the app.
How to use messenger kids?
The social media platform is technically unavailable to a child below 13. Facebook messenger kids bypass this requirement as parents sign up on behalf of their children and manage their accounts themselves.
Kids use this app in a controlled environment, and their parents are responsible for managing every aspect of it. This level of control is not available on any other social networking platform.
Parents can use Messenger Kids by installing the app on their children's devices. They can use their Facebook account to configure and maintain their children's Messenger Kids account. After that, parents can:
parents have authority over their child's contact list.
Authorize or deny new connection requests from their children's accounts.
The app allows parents to set a time limit.
Parents can log their children out of the app remotely.
Is messenger kids safe?
The Facebook Messenger Kids app provides a safe and easy interface for kids to communicate with their family members and friends. At the same time, security problems can happen in any app, as they have happened on this platform in 2019. Consistent supervision and verification with your child will help you give peace of mind.
Despite the safeguards Messenger Kids offers, children are more likely to be harmed by existing friends and acquaintances rather than strangers. A common adolescent risk is cyberbullying, which can occur in text chats and images/videos.
The expected risk of using messenger kids is overall the same with Facebook.
Conclusion
Using messenger kids is the only safe way for kids because it offers relatively low-risk compared to Facebook. You can set parental control on the messenger kids application from the parent dashboard of your Facebook account.
Messenger Kids lets parents control every aspect of their children's social media experience, like training wheels in their first social context.
As a parent, you should be aware of the safety of Facebook for your kids and the potential risks
of using it. It is your responsibility to keep your child safe.